World Rugby's Eligibility Laws: a fair playing field?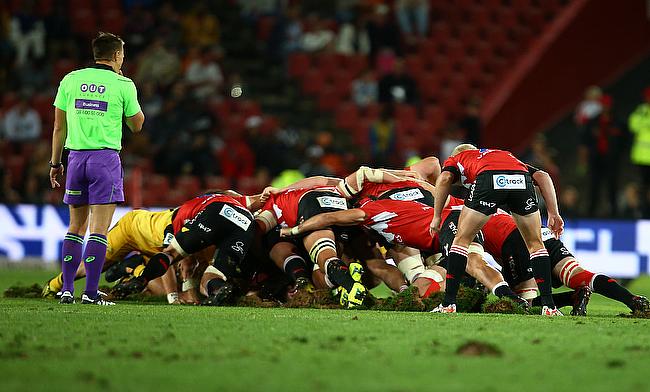 ©Steve Haag
As the World Cup rages on in Japan, the argument about the fairness of World Rugby's eligibility laws always seems to rear its head once more.
With virtually every team in the competition selecting players born outside their own borders, it is a common affair, but certain teams do benefit far more than others.
Regulation 8 of World Rugby's lawbook states that players must be have a genuine, close, credible and established national link. As a result, players must be born, have a parent or grandparent, completed sixty months of residence preceding their playing time, or ten years accumulatively prior to playing.
Prior to this, Regulation eight stated that a player only had to play in a country for three years before being made available for international selection. As a result, nations like Tonga, Fiji and Samoa were being stripped of all their high quality talent, whilst the likes of England, Australia and New Zealand benefitted according to a recent infographic by Betway.
Another good example of a country that has benefitted from eligibility rules and are doing so at this Rugby World Cup is Scotland. With a fairly astonishing 14 foreign-born players in the squad, Gregor Townsend's squad is buoyed by players born in England and further afield.
Chris Harris was born in Cumbria, whilst Sean Maitland was born in New Zealand and Sam Johnson qualified for the nation on residency grounds last season. Several of these players have some form of Scottish heritage from relatives, whilst many are there due to residency.
This must be extremely disheartening as Scotland is regarded as a tier one nation and clearly has plenty of young talent representing the provinces in the Pro 14 whilst their internationals are away.
Host nation Japan, who shocked the world with their stunning victory over Ireland at the weekend, have 15 players that have qualified for the Brave Blossoms as a result of eligibility laws. Captain Michael Leitch was born in New Zealand before moving to Japan aged 15 and became a Japanese citizen in 2013.
The likes of Luke Thompson, Lappies Labuschagne and Timothy Lafaele all qualified as a result of residency having played Japanese club rugby for the required three years of time. It could be argued that without some of these players, it is possible that Japan would not have beaten Ireland at the weekend, or South Africa four years previously in Brighton.
Perhaps surprisingly, it is Tonga and Samoa that have selected the most players born outside of the nations. With so many pacific islanders travelling to New Zealand or Australia for financial reasons, some of these players are marginalised by the import of talent from the islands. As a result, choosing to represent the country of their heritage.
Only three countries have no players selected born outside their borders. Namibia, Uruguay and Argentina have nurtured their players within their own countries, with only several from each nation playing abroad.
The primary argument for extending the eligibility rules even further is to increase the competitiveness of tier two nations such as Fiji, Samoa and Tonga. Losing so many of their players to Europe, Australia and New Zealand so regularly must be truly heart-breaking, but understandable given the financial benefits for players going abroad.
If the eligibility rules were to be extended to ten years as suggested, it would most likely reduce the number of foreign-born players being selected by national teams. Another suggestion being voiced by pundits is to get rid of the law allowing plyers to represent nations that their grandparents were born in.
For this, it certainly would seem unfair to deprive players of international rugby due to a potential lack of passion for their grandparent's home nation. However, to promote the cultivation of homegrown talent and to have a more competitive aspirational pathway, it could do wonders.