Will Rugby Union ever get its own Esports competition?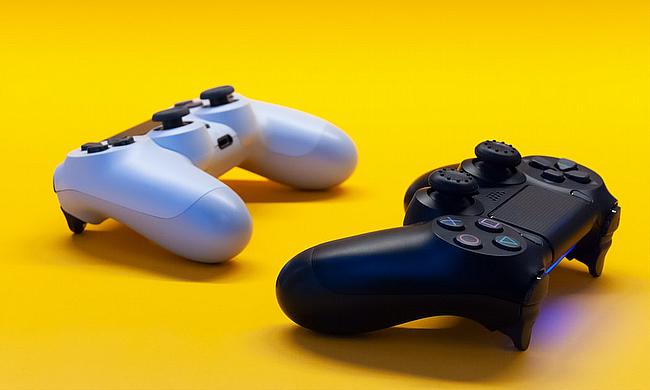 Rugby is a sport with a long and rich history that dates back to the 19th century and is intertwined with other versions of football games like association football, gridiron (American) football, and Aussie rules.
In the UK, rugby is ingrained in the culture of many towns and cities like those that have teams in the Gallagher Premiership, including Sale, Bristol and Exeter. For people that live in and around these towns, the rugby team they support is part of their identity and a love for the sport is passed from generation to generation.
Rugby union is also at the forefront of technology. Since 2011, GPS tracking devices have been worn by players of some teams to track their performance and position on the pitch. The following year, RefCam first appeared in a rugby union TV broadcast. Hawk-Eye has been used to help with refereeing decisions since 2015, while multiple systems that are used to monitor the health of players have been introduced in recent years, helping to greatly improve safety.
Yet, despite being innovative in so many ways, rugby is yet to make much headway in the world of esports. It doesn't look like there's much prospect of this changing any time soon either; although, if the right circumstances avail themselves, it may be possible.
What Are Esports?
Esports are a type of competition that use video games instead of the traditional pitch, ball, and players. Esports events can take place remotely, such as the F1 Esports Virtual Grand Prix series that saw real-world Formula 1 drivers compete from home using the official F1 2019 video game. They can also take place in stadiums and exhibition centres with large crowds of spectators watching the action on big screens.
Apart from the way that players compete against each other, esports are similar to traditional sports in almost every other way.
Games are typically commentated on, just as you'd expect when turning on TV to watch a traditional sporting event. Similarly, esports athletes and teams are often sponsored by big brands like Red Bull, OnePlus, and Acer, just like in sports such as rugby and football. As esports grow in size and popularity, the budgets the organisers have continue to expand. Between 2014 and 2018, the amount paid to athletes taking part increased by more than double.
Fans of esports can watch games in almost the same way as traditional sports too. While there are now a few events broadcast on television channels, most are available to watch over the internet via streaming sites like YouTube, Twitch, and Facebook. According to some estimates, there are now more than half a billion people watching esports events online every year.
How Are Other Sports Embracing Esports?
Many sports governing bodies, teams, and leagues are embracing esports as a way to attract younger fans and to ensure they maintain their relevance in the future. Many of the biggest brands in sport have got involved, including the NBA, the English Premier League, and MotoGP. In fact, there are few sports that don't have a well-established esports competition that complements their traditional events.
However, this isn't the case for rugby union. The sport has yet to embrace this new form of competition and there are several factors that are preventing it from doing so.
No Video Game
Most professional sports have a long history of being portrayed in video games, with football, motor racing, basketball, and others being digitised in the 1980s. However, since rugby union didn't become a professional sport until 1995, it missed out on early video game releases.
Early attempts included International Rugby Challenge, though it was widely criticised for spelling errors and other faults, and Rugby World Cup '95, but this game was just a reskinned version of the FIFA game released shortly before it.
Unlike other sports like football and basketball, rugby hasn't seen annual releases that offer incremental improvements and give fans the chance to recreate the action they saw on the pitch that season.
The ones that do get made are notoriously bad. The most recent, Rugby 20, received almost universal criticism and in its review of the game, GamesRadar+ said "the wait for a top-notch rugby game goes on".
Without a quality video game that talented video game players will commit time to, a rugby esports competition will struggle to get off the ground.
Other Attempts
Some in the sport are making attempts to get into esports despite not having a rugby video game. For example, in April 2020, Munster Rugby partnered with Phelan Gaming to create Munster Rugby Gaming.
The team competes in League of Legends competitions rather than rugby games though, something that may leave some people confused. However, there is some logic to the move. It allows Munster Rugby to build a relationship with younger fans and its CEO, Ian Flanagan, hopes to attract more people to watch rugby union.
In Summary
Rugby union is often one of the first sports to adopt new technologies, as evidenced by it embracing Hawk-Eye, GPS tracking, and other sensors affixed to players. However, it's been unable to make any headway in the esports space, causing it to fall behind other disciplines.