Why do brands sponsor Rugby Union sides?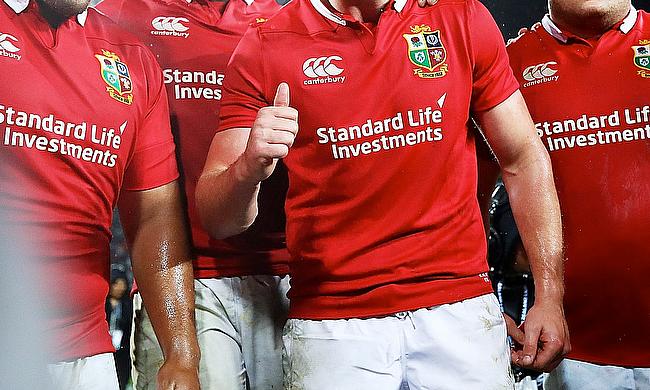 Partly due to the rise of the sports' popularity in the last two decades, we are going to look at which types of companies sponsor Rugby Union teams.

Today, gambling companies that operate online casinos, sports betting and poker events have become highly associated with various rugby teams across the globe.
In Rugby Union, sponsorship is considered vital source of funding for the sport across all the different leagues, along with national sides too.
Sponsorship played a huge role in the transformation of Rugby Union from an amateur sport to going professional in 1995.
If we look at the 2015 Rugby World Cup, there we 10 worldwide partners backing the events including brands like Coca-Cola, Toshiba, Land Rover, Heineken to name a few. The amounts of sponsorship involved with the RWCs has been steadily increasing too, with the 2011 tournament reaching £29m.
England's international side are sponsored by a variety of around 25 brands ranging from nutrition companies to insurance dealers, which will all be running deals over a number of years.
The England Rugby side recently signed a four year £5million-a-year kit deal with Umbro, who took over from Canterbury. The RFU confirmed the deal on the 1st September with the Iconix Brand group, which will supply the teams' match kit, training wear and off-field kit.
Allianz insurance is another company that has partnered with the RFU and became the official insurance sponsor of England rugby in both the Men's and Women's game.
Retail is the most active beneficiary that isn't directly linked to Rugby Union, with retailers 4 times more likely on average to sponsor rugby than other categories. The next category is Food & Professional services, closely followed by the automotive industry.
Gilbert is one of the largest rugby sponsors in Global rugby terms, with other clothing brands such as Umbro, Adidas and Nike all involved with large scale contracts.
The Six Nations brings in huge numbers too, with the Royal Bank of Scotland putting down £44m to sponsor the competition from 2012 to 2017.
Another exclusive Rugby tour is the British & Irish Lions, which is the most popular Rugby Union property outside of the Rugby World Cup. Standard Life were the jersey sponsors for the 2017 tour to New Zealand, where they signed an agreement worth £6.25m. Vodafone secured the 2021 British & Irish Lions title sponsor in the financial service sector which was understood to be in the region of £6-£7m.
These huge brand names show that Rugby Union sponsorships can be lucrative for both the companies engaging in these business deals, and the popular teams around the world that can offer a high level of brand exposure.