Sock by Stance Review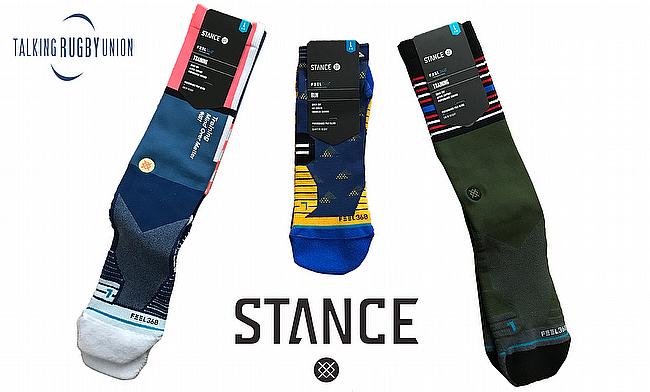 ©Stance
We've teamed up with Stance who embrace the spirit of individuality through a unique product offering with performance socks.
Having recently announced that Billy Vunipola had become a brand ambassador for Stance, an innovative sock brand offering a range of technical performance socks, Stance sent some of their socks to TRU so we could review them.
When playing rugby you feel more supported due to the left/right arch support, especially when scrummaging or at the ruck when your body position is lower.
In addition to this I didn't get any blisters when training or playing. The toes and heel are reinforced to prevent players from getting blisters on their feet, so I felt much more confident that my feet wouldn't be sore and uncomfortable after a hard training session.
I was also really impressed that the socks lasted me nearly all preseason. Usually I probably go through at least one pair of socks a week during preseason, so to have a reliable pair of socks that wouldn't tear or lead to blisters.
They work really well in the gym too. The breathable fabric means that your feet don't get too hot or sweaty, making you feel that you can train for longer. This is was especially helpful when down at the gym in preseason trying to shift some of that holiday timber.
Aesthetically the socks are quite appealing and not too bright for me personally.
Overall the price may seem a little high on first inspection, but what you get in return is a well designed, ergonomic, fashionable, functional piece of footwear.