Is rugby popular with betting fans?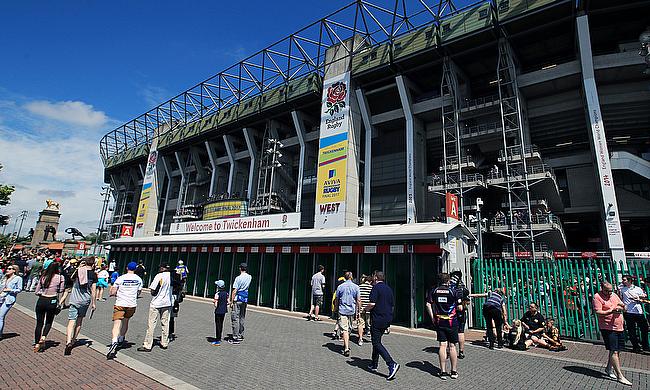 ©PA
Sports have been part of every culture. Some of the countries make some of their versions of sports; maybe a physical or mental game.
Sports is one of the best things to do when you want to have a good exercise because it makes all your parts of the body work. There are different kinds of sports volleyball, badminton, basketball, soccer, rugby, tennis etc.
We have been oriented about how to play sports but not all are for it. Watching every league is very fun because it gives you excitement and thrill every seconds of the game.
Rugby is one of the most exciting and thrilling sports; it is a full body contact sport. Every league you will feel the intensity of the game. The physical contact of these sports is not the same like the other sports most of the time players get injured because each don't have a choice but to give their best and not let the opponent get the score which no matter what it takes even if they also break each other's body. Despite having these physical contacts, this sport is a fair and polite game. No hatred and no trash talk.
Rugby originated in England in the first half of the 19th century. It has been played since then.
Betting on Sports
Playing and watching sports is one of the most enjoyable things to do. Some people do extra things to make the watching more exciting and that is betting on who's gonna win for this game or this season. Betting on sports is not new to everyone. They have been exposed to the idea on how it should be played. It may not have a platform like downloading an application or signing in on an online casino but the thought of placing a bet, studying your team and having faith it has the same scenario.
Gambling is one of the reasons why watching sports is more exciting because it involves real money. The risk of placing money gives you a reason for why you should stick on watching every game. As a bettor you always watch, cheer and pray to support your team hoping that they will win this season. When you win it is always tempting to place a bet again and again.
Rugby popular with betting fans
Match betting is very famous in every sport. Rugby is a perfect sport for match betting. It is a high scoring game. It is very unusual to see a draw game in this sport. Rugby is one of the most famous sports in the world. Setting it to the betting platform is very easy because of the familiarity. It is popular with betting fans because of the exposure of the game.
Bettors studying on what will be their next move do study and learn everything before placing a bet. They are very cautious especially in placing bets . There are a lot of ways of winning money in rugby betting. It is very important what you need to know about rugby betting. There are a lot of ways on how to win on rugby betting and one of the common ways is handicap betting or spreading betting. Handicap betting is giving you an idea about the advantages and disadvantages of the team. Having an idea about their strengths and weaknesses you can decide on where to bet. The information given is very helpful and this may bring cash inflow to you.
The competitiveness of each player was also possessed by all the bettors. Each rugby player is giving their all in winning the game even putting their life. The team loves the excitement, challenges and of course victory. Betting also contains some risk, maybe it does not have the same physical risk as players playing rugby but the risk of betting on their money. Gambler usually bet which money they think is enough. The materiality and value of money will differ on the capacity of the bettor. Some bettors do take risks like giving their all even the next morning they don't have money to buy food. This is a bad habit of a bettor that they should control. Betting is fun, you can get a return of investment if good karma is in you but you should play moderately and based on your capacity set a limitation and don't go beyond it.
Skills and Luck in Rugby Betting
It requires skills in playing sports but luck is also a factor in winning a league. Skills and luck is a very good mixture not only in sports but also in gambling. Usually gambling is based on luck but we should have some skills to win the game. When you play rugby betting you will have mastered all the strategies and moves to make. As a regular bettor you already know what information you need to know before placing a bet. Learning about each player's capabilities, their team performance, and their history (number of wins and losses) this information will be your guide on you having a higher chance of winning.
Every aspect of our lives is one of the factors why we keep on taking the game of life. It is the same as gambling. Luck will always be part of betting from the moment you start to place your be you already pushing your luck. There's no strategy, education background, analysis, statistics and any condition in luck. It is purely depending on good karma. Checking the rugby union betting odds regularly can certainly help.
Conclusion:
Gambling in sports is very common nowadays. There are a lot of people venturing in betting games especially because they made it available to every bettor by having an online or mobile version. Rugby is popular with the betting fans because of the action and the intensity of each game. Bettors and rugby players share the same feeling by taking risks. Betting is fun but too much of it is not good at all. Set a limitation on betting in rugby. Do not invest everything you have because you may end up nothing.
it also important not to depend on luck because skills are also important. Choose a good team by making background research and learning the strength and weaknesses of each team. with that information you may come up with a good strategy on what team you should place your bet. To be successful in rugby betting we should alway study and be reasonable in making decisions. Be dedicated enough to read and review further details to help you on your betting ventures.