How Rugby players are helping communities during the pandemic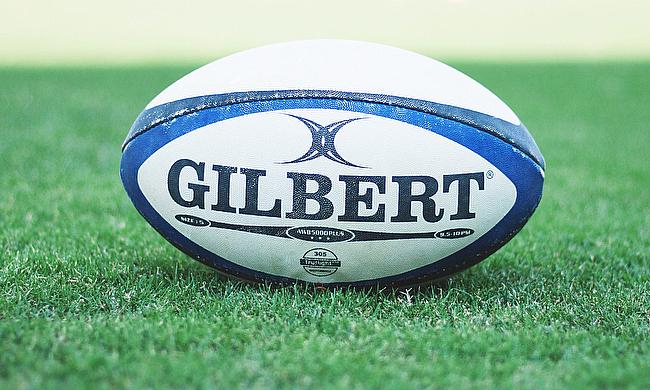 We all have been affected by the coronavirus pandemic. This is especially true for our favorite rugby athletes and clubs who've been stuck in limbo waiting for seasons to get started again finally.
While we can't say just yet that our favorite athletes will be hitting the field any time soon, that doesn't mean they haven't been busy. They have been helping various local communities during hard times. Across the leagues, rugby players have stepped up to lend a helping hand to those in need.
Here are just a few of the fantastic things they've been up to.
The Rugby League Reaches Out
Across the Rugby League, we have seen some truly inspiring examples of service. Take Jon Wilkin, for example. The Toronto Wolfpack star has been helping supply and deliver food for National Health Service Workers as part of the "Feed the Heroes" Campaign. So has Mark Flanagan of the Salford Red Devils and many of your other league favorites.
Another great example has been Mike Cooper of the Warrington Wolves. He's been helping source PPE for frontline workers both in Warrington and around the UK.
Cooper has done much more than just buy some PPE. Off the field, Cooper operates a clothing business that supplies a range of different uniforms and promotional items. This is truly a great way to help local communities.
Harnessing his resources and industry connections, he helped different firms shift gift gears and start producing large volumes of the essential PPE. Way to go, Mike!
Even More Heroes in the Women's Rugby League
The Women's Rugby League has been equally, if not even more vital as a support resource for the pandemic. Bradford Bulls Captain Amy Hardcastle is directly working on the frontlines.
She's not all. Claire McLaughlin, who is not just a rugby superstar, but a trained doctor, has been invaluable in supporting her community. She's been working almost nonstop since the pandemic began. Thank you, Claire, for all your hard work!
The Rugby Union as well has been working together to provide all kinds of acts in the community. From delivering pizza to frontline workers to putting together care packages, they found all kinds of creative ways to both help out and boost morale.
It's impressive to see just how they can accomplish when they aren't squishing each other on the field and instead of working to squash COVID together.
How You Can Support Your Rugby Heroes
While it might still be a while yet before we can watch them on the field, there is plenty you can do in the meantime
The first thing they advise is that you keep yourself healthy, secure, and safe. One of the biggest challenges right now is the strain on the healthcare system. So, the simple act of wearing a mask, keeping social distance, and minimizing your contact is extremely valuable.
They've also warned their fans to keep an eye out for all rising scams and cybercrime that's been happening since the onset of the pandemic.
Take a little time to make sure you're being safe online. Learn how to recognize suspicious activity and make sure you use vital cybersecurity tools like VPNs, password managers, and antivirus software. The added perk of a VPN is you can also use it to unlock all the great streaming rugby content from around the world once play finally does resume.
The players understand how difficult of a financial time this is for many people. So, if you can't afford to donate, there are other ways you can help, such as volunteering your time or spreading the word in your community. There are so many ways to contribute.
When To Expect Rugby To Resume
That's a tough question. So much depends on what happens over the next few months, fortunately, with a vaccine now on the nearby horizon that does bode well for play returning sooner than later.
Of course, don't get excited just yet. It still well takes some time to ramp up production and distribute it accordingly. In the meantime, feel free to binge-watch all the great rugby classic matches in the archives. You can also try it for rugby video games.
Sooner than later, this pandemic will be behind us. In the meantime, take a page out of our favorite players' book and find ways to help support communities in the meantime. It's not only a great distraction but the right thing to do!