How online casinos are thriving in the UK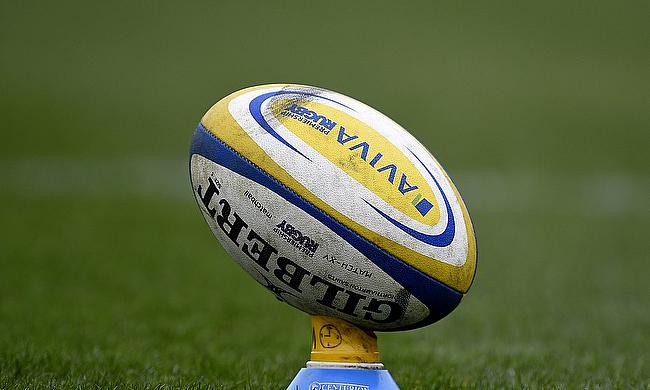 Dyson, Travis Perkins, Allianz and DHL. These companies currently have a sponsorship foothold in rugby union, but how long before online casinos make their way into the game?

They're already prevalent in soccer, with companies emblazoning their logo on the shirts worn by the biggest clubs, but rugby has resisted the urge to join in. Perhaps there's not quite enough exposure in it for the casinos just yet; perhaps they're waiting for their reach to be expanded.

Expand it will. The online casino industry is growing quickly, fed by the opportunity an online business presents. Providers thrived during the pandemic, offering games when physical casinos could not. Sports events ceased, pubs closed their doors, and casinos did the same, but online providers operated without restriction. There was a 10.8% decrease in the number of physical locations open in the UK between March 2020 and September 2020, but the remote industry generated £3.1bn in revenue. With money floating around, sponsorship of rugby union, and other sports that allow, it is surely in the offing.

How can such providers remain agile, adapt to changing technology, and continue to thrive? Here are the key ways the online casino industry continues to thrive.

Flexibility

The variety of games is another big bonus for online providers. They can react to changing seasons and periods, ramping up the online horror slots at Halloween, or the Christmas-themed games as we enter December. They can keep those games on all year round, so if a customer fancies a Halloween-themed game in May, they can have it. That would look out of place in a physical location, but it ensures everyone is catered for. You can currently find multiple Halloween-themed online slots on Gala Bingo, including Halloween Fortune and Halloween Jack. They're available to play, but the online provider is flexible enough to promote them, add more, and react quickly when it comes to October. Also, you can be playing a Christmas-themed game in August one minute, but with a couple of clicks of the mouse, you're in front of an Alice in Wonderland themed live dealer game.

Changing Customer Patterns

If a physical location wishes to innovate and accept new payment methods, the job can be drawn out and expensive, but an online provider can react quicker. Cryptocurrency is a real boom industry right now, something Forbes explains has already impacted rugby worldwide. The online casino industry has been quick to get on board, with many providers offering games themed around crypto and NFTs and taking digital currency as payment. It's meant to be much safer than traditional payment methods and attractive to customers who wish anonymity. Physical casinos just cannot react quick enough.

Developing Technology

We've seen technology develop in rugby union over the years, with the television match official and better coverage, but change is very slow. Over in the online casino industry, the embracing of technology goes much further than blockchain. The presence of live dealers and streamed games demonstrate this further, whilst the popularity of AR and VR is also on developers' minds. There's been talk of immersive casino experiences from your armchair, perhaps allowing you to walk the virtual corridors of real-life casinos from the comfort of your armchair. Why stop there? Why not create new, virtual casinos in the metaverse that are grander than anything built in steel and concrete? It sounds fanciful, but those are the possibilities that keep the online casino industry agile and popular.