Horsham Ladies suffer defeat at Sutton & Epsom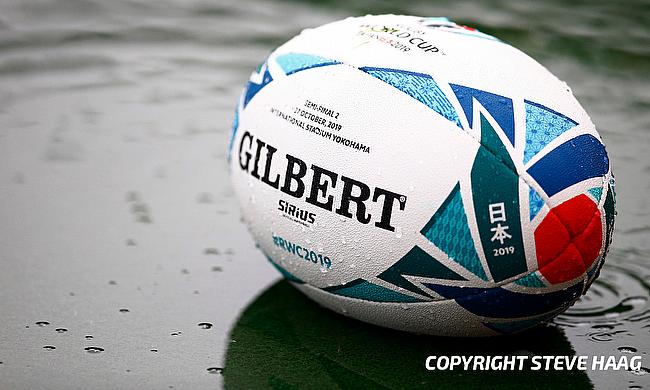 ©Steve Haag
It's always great to celebrate momentous occasions, and that's precisely what occurred this past weekend.
Celebrating 20 years of women's rugby at the Sutton & Epsom club before travelling to Surrey for a match against the team, the Horsham Ladies put it all on the line in a gruelling contest. Despite the fact that the rain started falling just as the ladies ran onto the pitch, the Horsham side battled on.
Sutton & Epsom got off to a good start, yet an early try was also disallowed. Horsham would fire back after a short while, and this saw Jody Morris-Jones and Clare Brooks rush forward with some heavy momentum for the team. It didn't take long for Sutton & Epsom to break through a gap that had been left wide open in defence, running straight for the posts in the process. In a desperate attempt to stop the team gaining any further ground on that run, Horsham ended up ceding a penalty try.
As half time approached, Sutton & Epsom took advantage of the confused Horsham team, scoring a set of additional tries as the whistle was blown to signal a break. Obviously, at this time, the Horsham Ladies side was starting to feel the pressure.
While it's not clear how much appeal this particular match held for online sports bettors, the likelihood is that some of them opted to make a bet or two on the outcome. It's possible that Melbet mirror links were used by some of them to get involved with placing sports bets. Maybe not specifically for this rugby game, but for other sports that have continued on throughout the current pandemic.
Horsham Tries to Pull It Back but Can't Get There
Horsham did have a stroke of luck at around the 50-minute mark, winning the oppositions lineout at 22 metres. At that point, they chose to drive forward with a maul. Both teams would battle it out on the try line, and Wendy Shepherd managed to get the rugby ball over the line to grasp a score for Horsham. Kate Leyshon would then take the conversion, although the team failed to make much more ground after that moment of splendour.
A final try from Sutton & Epsom would seal their victory with a stunning score for the celebrating team of 47-7. Of course, it didn't take long for the Horsham Ladies team to involve themselves in the celebrations, joining Sutton & Epsom to revel in the fact that the winning team have been active for 20 years. A rousing speech was also delivered by Patricia Lefevre of Horsham, setting out quite the inspiring vision for the future of women's rugby at their own club.
It's also potential that women's rugby games will continue to take place even though the current virus has forced many to be cancelled. Yet, while the men's events tend to have many more spectators, the women's hasn't reached that level as of the moment. So, we could find ourselves being entertained by women's rugby more so than men's in the coming weeks.