COVID-19 and Rugby Union: The current impact and the future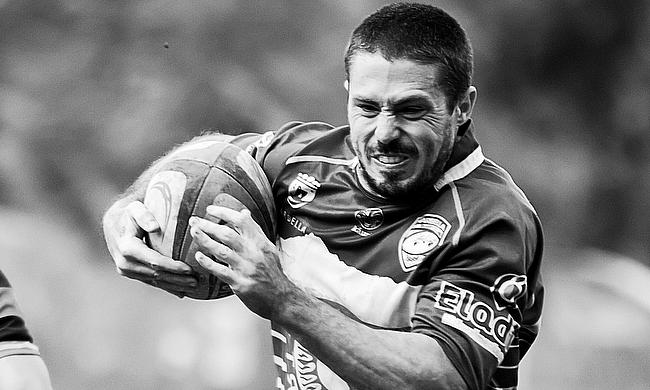 Undoubtedly, the impact of the COVID pandemic has indeed been felt in every facet of life. And sporting activities like rugby isn't an exception.
The current global crisis has come at a critical time for the rugby union. And of course, it has dealt a significant blow specifically on the re-election of Sir Bill Beaumont as World Rugby President for another four-year tenure.
Here in this article, we'll examine how this current global pandemic has impacted rugby sport and what is expected to appear in the future.
How will the Rugby Landscape Evolve Considering the Impact of the COVID-19 Pandemic?
As opined by Charlie McEwen, rugby as a sporting activity still strives to retain its position as a seminal moment. However, this isn't a result of COVID-19, but the fact is that this sport has been grappling with series of challenges related to scheduling for several years now.
For instance, the entire sport stakeholder forum reached a consensus in 2017, which established a basis of certainty for rugby sport entirely. Apart from that, this also led to the continuous growth it has garnered in emerging nations and its ability to manage its participants.
How has rugby responded to the COVID-19 crisis in the short term?
It's no longer surprising that the world has moved online since the introduction of some forms of lockdown to curb the spread of the deadly virus. Regardless of your industry, everyone has been forced to move online with respect to the conduction of essential activities and projects. Fortunately, this has brought rugby into the limelight as it boasts an incredibly passionate digital audience.
The majority of rugby lovers are incredibly receptive and exciting. Apart from that, they've developed a passion for fun and light-hearted content. Even though live actions are unable to occur, rugby games have remained a panacea for several fans across the universe.
Interestingly, this paradigm shift of activities online is an opportunity for sponsors. How? They'll be able to build and nurture a strong online presence. Apart from that, they'll also be able to satisfy the demands of their fans with engaging and captivating content while also using this avenue to meet their sponsorship goals.
Before this can be achieved, there is an excellent need for pivoting their strategies. This implies that brands and businesses that want to sponsor need to maintain an open dialogue. This will help to foster the re-establishment of the objectives of their partnerships. Similarly, they'll also need to review the asset-base to identify the possibilities that may further suit the current environment, thus recalibrating their strategies towards creating compelling campaigns in the digital ecosystem.
What role will rugby play once the current pandemic is over?
The fact cannot be denied that rugby is a sport that is mostly focused on the community. It has a significant role to play as the current pandemic subsides, and activities return to normalcy. While other sports strive to unite their followers, rugby has a unique team spirit, spirit of fairness, solidarity, care, and solidarity. This makes it incredible and well-suited to help in the community-building efforts.
For instance, the #MakeThatCall movement is making a move to build the community. This is a movement led by Wasp, and the objective of this movement is to ring up fans in the isolation center for a chat as a show of support. Jamie Roberts has shown interest in volunteering for the NHS. Similarly, Maxime Mbanda, the Italian flanker, has also volunteered to engage in a shift work schedule as an ambulance driver in Italy. This is enough to show that rugby is playing its part in showing support to fans and participants who have been battling with the effect of COVID-19.
Will Rugby Games Get Back Soon?
Considering the recent announcement, the chances of Ruby games returning soon seems to be met with absolute uncertainty. According to the Rugby Union, the sport is in stage B of their Return to Community Rugby Roadmap. This implies that the only activity permitted at the moment must be socially distanced to maintain compliance with the COVID-19 prevention protocols.
As a result, only activities involving a group of 6 people socially distanced will be allowed. Ultimately, scrum training, tackle training, or other forms of contact rugby remains suspended.
The RFU president was quoted saying, "Unless there is a dramatic improvement in the prevalence of the virus in the community, the next announcement about when rugby league will commence for these levels will be on the 1st of September." Furthermore, he said, "The fixtures previously published will be amended at the earliest opportunity, and this will be communicated to the clubs."
Safe Return to Rugby in the Context of COVID-19 Pandemic
In preparation for a safe return to rugby activities in the context of the current global pandemic, the Rugby Union has designed and released some guidelines for coaches, players, and staff rules of engagement. This is crucial at this time since there isn't any discovery of an effective vaccine for the deadly virus.
And of course, every rugby participant is saddled with the responsibility to prevent the spread of the virus. Some of these guidelines include maintenance of personal hygiene, social distancing, restriction of movement to the essentials, and self-isolation if there are any symptoms. All these are crucial to flattening the curve and the most effective means of prevention.
Love Daily Fantasy Sport? Learn More
Daily Fantasy Sport often shortened as DFS is a spin on traditional season-long fantasy sports contests. Do you want to set up your lineup in less time? Or probably you want to have unlimited access to free content and get that sporting bar atmosphere of your desire. Then, click here to partner with your best DFS.