Betting companies that sponsor Rugby sides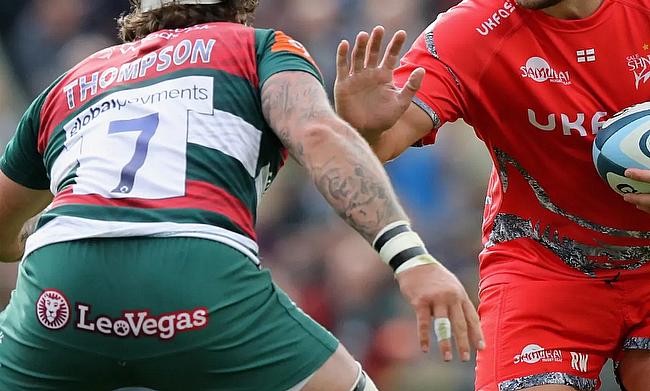 ©PA
It is without any doubt that gambling sponsorship in the football world has continued to grow year after year.
According to various research, it is evident that more than 50% of the international tournaments and club leagues are sponsored by gambling operators. This trend is slowly but steadily picking up with the Rugby. Today, gambling companies have become highly associated with various ruby teams across the globe as can be seen from the best sites for betting.
The relationship between betting companies and rugby teams has always been on a wider perspective. Although the gambling industry has been constantly showing positive growth over the years, the need to expand and explore other opportunities cannot be overlooked. Rugby has proved to command large enthusiasts, and the partnership between these two players has led to mutual success. Even though a vast majority of rugby enthusiasts gamble for fun, this directly benefits gambling companies.
Many high profile betting companies have entered into rugby sponsorship over the decade. In one research from 2018, it was noted that more than half of UK's clubs' top 2 divisions are sponsored by betting operators. And this trend is constantly rising.
Why gambling providers sponsor rugby teams.
Target Audience
From a business perspective, partnering with rugby teams is a good business for both sides. With a huge following, rugby stands to attract various potential sponsors who are willing to expand their market reach. Many rugby clubs have fans from various parts of the world. This is very essential in the sustenance of gambling companies.
Brand awareness
Betting companies use rugby sponsorships as a marketing strategy in building the awareness of their brand. As their brand name and logo are constantly on display on various sportswear, they stand to be noticed by many people. This display increases brand recognition exponentially. Besides football, rugby presents a market niche that has a large following and relatively untapped.
Increased chances of attracting a bettor
Gambling has been made more popular through online betting. Its growth has been attributed to the mobile phone revolution therefore popularising gambling even more. The more popular a gambling firm is, the higher the chances of attracting bettors. This large number of bettors subsequently promotes an increased market value of the betting firm.
There has been a concern as to why gambling companies are now focusing on rugby instead of other major sports. While it is true that some sports might be more popular and attract huge crowds, rugby has also been on the sport for the past few years. More people are now more aware and the sport is now being marveled by millions of fans around the world. Therefore, companies that sponsor these teams stand a chance of reaching this target audience.
Since millions of people love gambling on sports, online gambling has driven more people into wagering on sporting events. With the advancement in technology, mobile betting has rapidly grown the gambling industry. This, therefore, enables sites that wish to recruit new members and punters will pay attention to teams that are often bet on. With the increased popularity of online betting, this also forces rugby clubs to be willing to partner with gambling operators.
By and large, sponsorship is all about business marketing. Betting companies will have their names and logos spread as far as possible through various tournaments as their names are pronated on different sportswear for the world to see. This will cause fans to support the sponsor, hence leading to higher revenues for the sponsor, and subsequently a larger fan base for the sponsor.
Another benefit for companies sponsoring rugby teams is because most companies combine their casinos with sports gambling. Because many fans would be betting on their favorite teams, sponsoring companies would want a share on that bet. By being a sponsor of the club, a bigger percentage of gamblers would prefer betting on them rather than a competitor in the industry.
Rugby has become the sort after choice for most gambling firms because of its already established audience, especially the youths, who happen to be a target market for all gambling companies. Today, the appeal of rugby has grown beyond the traditional hotspot for the sport which includes Britain, Ireland, France, Australia, New Zealand, and South Africa. The rise of the sport in Japan as well as the establishment of Major League Rugby in North America indicates that more rugby sponsorships are yet to come.
In summary, football had dominated casinos and gaming sponsorships for a long time. However, gaming companies partnering with rugby teams will stand to gain many new customers instantly from the moment they commence the sponsorship. Additionally, partnering with various sports teams will market a gambling firm even more. More people will gamble on a site that they have heard or seen before rather than a new betting firm. Most importantly, fans will always bet for their favorite teams through a site that sponsors them.