A Guide to Odds-On Betting in Rugby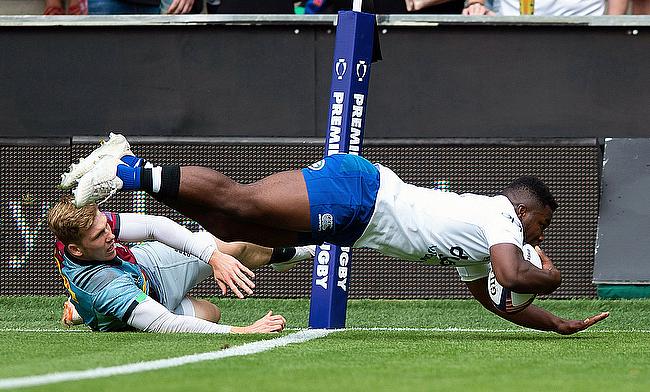 The terminology in sports betting can sometimes be confusing and it is important to get to grips with everything to ensure that you don't make any betting mistakes.
This ethos certainly applies to rugby, with the sport packed with different betting terms you need to understand before parting with your hard-earned cash.
Odds-on is a term well worth knowing, as this tends to apply to the majority of rugby matches played around the world throughout the year.
Read on as we take a closer look at the term and explain how odds for vs odds against works in the sport of rugby.
How Betting Odds Work
Before delving into the nuances of the term odds-on, it is prudent to gain an understanding of how betting odds work in general.
Bookmakers use odds to predict how likely it is that something will happen in particularly event – this can include match result, first try scorer and so on.
Odds are generally displayed in one of three different formats – Fractional, Decimal or American – with the first-named being the most popular in the UK.
Betting odds allow punters to calculate the expected return on their stake should their selection in a particular event prove to be successful.
In simple terms, short odds indicate that an event is predicted to be very likely to happen, while longer odds suggest the opposite to be the case.
Understanding Fractional Odds
As highlighted earlier, fractional odds are used by the majority of bookies in the UK and are therefore prevalent in rugby betting.
The odds are displayed as fractions such as 3/10, 10/11 and 3/1, with the number on the right denoting the stake required to win the number on the left.
For instance, let's say that you want to place a single bet on an English Premiership match between Northampton Saints and Wasps.
Northampton are priced at 2/5 to win the game, meaning that if you placed a £5 bet on them and they were successful you would receive £7 (£2 profit plus your original £5 stake).
By contrast, an £8 bet on Wasps to clinch victory at odds of 15/8 would return £23 (£15 profit plus your original £8 stake).
Odds-On in Action
The Northampton versus Wasps match is a perfect example of the difference between odds on and odds against.
In this example, Northampton are above Wasps in the standings and with home advantage are viewed as having a greater chance of winning the game.
The Saints also won the reverse fixture between the two teams – an outcome that is factored into the odds for their next meeting.
However, just because a team are rated as odds-on to win a game does not necessarily mean that they are guaranteed to come out on top.
Northampton lost four of their five league outings after beating Wasps, highlighting why it is important to monitor recent form before betting at odds-on.
Extracting Betting Value
Constantly betting at odds-on might seem like a good idea, but it can be the path to the poor house if you fail to take value into account.
Extracting value from the bets you place is vital if you want to be able to win the ongoing battle against the bookies.
Generally speaking, betting value is found in situations where the advertised odds are higher than the actual probability of an event happening.
Identifying value is not an exact science and does require lots of skill, but if you are prepared to study the form properly it can be the key to boosting your bankroll.
Ultimately, if you don't believe that a bookie has offered favourable odds on a particular event, save your money for another day.
Profiting from Odds-On Betting in Rugby
There are often some very one-sided games in rugby, meaning that the odds offered for the favourite in a particularly match can be prohibitive.
For example, Exeter Chiefs are priced at odds 1/14 to beat Leicester Tigers. This means you would need to wager £14 in order to make a £1 profit if Exeter win.
In this instance, the handicap market perhaps offers much better value, with Exeter priced at 22/25 to win with a 17-point handicap.
This scenario requires Exeter to defeat Leicester by a margin of 18 points or more for your wager to be successful.
Given that the Chiefs triumphed by nine points in the reverse fixture, it is not unreasonable to think that they would record a more comfortable victory on home soil.
Odds-On Betting in Rugby – The Final Word
Much like any other sport, betting at odds-on in rugby doesn't guarantee a profit but it is certainly feasible if you are able to identify value situations.
The handicap angle is well worth pursuing, particularly as this provides the potential for higher returns than simply betting on the match result.