The most educated rugby players from the UK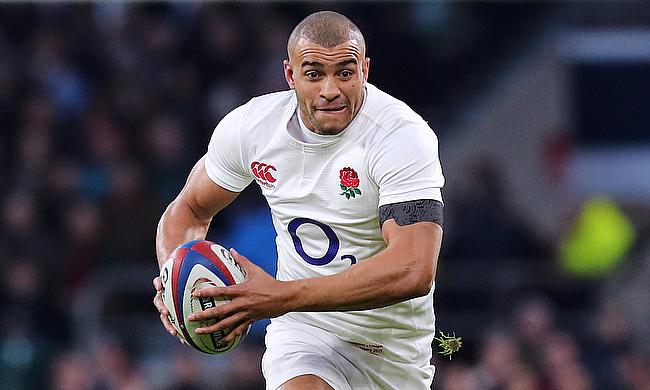 Rugby is one of the most popular sports in the United Kingdom. According to the information provided by Statista, nearly 224,400 adults play rugby in England alone.
The statistics shows that Ireland, Wales, and England are frequently ranked in the top five in the world. What's more, the 2021 Rugby League World Cup is going to take place in England. People hope that this will help to wake the sports industry because organizers expect one million fans to attend the rugby games.
Thanks to its popularity, young people often see rugby players as role models. Many students want to be like famous sportsmen in everything, from lifestyle to education. They get inspired by public figures who achieved success in their career and personal life. Education experts from Writix say that this is great because the youths can follow a good example of the most educated players in order to develop their personalities. If you also need the inspiration for your studies, check the list of rugby players with the best education below.
Jonathan Joseph
Jonathan Joseph is an English professional rugby player who represents the country at international level. At the start of his career, he appeared in the 2011 Junior World Championships and played off the bench in the final. Joseph was one of the 13 players selected by Stuart Lancaster for the 2012 tour of South Africa. He also played for England in the 2015 Six Nations tournament. That year, Joseph won two cups, such the 'Player's Player of the Year' awarded by Rugby Players' Association and 'England Player of the Year'. In 2016, he scored 8 tries throughout 2016, which made him the highest try scorer out of all England's players.
Jonathan Joseph is one of the most educated rugby players in the UK since he studied at Millfield, a very prestigious independent school. Because of its excellent teaching and coaching approach, tuition fees are quite high. Students have to pay £34,650 a year to get top-quality education. The teachers from Millfield do their best to discover the brilliance of each individual studying there, putting students at the centre.
Max Malins
Max Malins plays as a fly-half or fullback for Bristol Bears, but he is currently on loan from Saracens. He also represents the England national team at international level. Until the age of 16, he played at Bishop's Stortford RFC and participated in the winning of 7 age-group tournaments. At a junior level, Max Malins won a world title. What's more, he was a promising cricketer and field hockey player at school.
From a young age, Malins attended Felsted School, which is an independent boarding school in Essex. It is so prestigious that it was shortlisted for 'Boarding School of the Year' 2020 by the Times Education. Max also got a degree in Business and Finance at the University of Hertfordshire. As you see, this rugby player is not only a talented sportsman but also a very intelligent person.
Jamie George
Jamie George represented the England Rugby Team at under-16, -18, and -20 level, including the 2019 Rugby World Cup. In his youth, he played for local Hertford Rugby Football Club before joining Saracens Academy. His international career started in 2015 when he was promoted to England's extended 50-man training squad for the Rugby World Cup. In 2016, Jamie made his debut in the Six Nations Championship and the next year, he became a member of the British and Irish Lions squad.
Jamie got his brilliant education at Haileybury & Imperial Service College. This is one of the best independent schools near Hertford. It is also one of the top-ranked schools in the UK that gives deep knowledge in all disciplines taught there. The statistics shows that 38% of its pupils scored A*/A for their A levels in 2019. Moreover, 65% of pupils scored the same points for their GCSE assessment.
Billy Vunipola
Currently, Billy Vunipola plays at number 8 for Saracens in the English Championship. While studying at Harrow School, he joined Wasps Academy and made his senior team debut in 2011-2012 season. The next year he left Wasps for Saracens and since then he won over 50 caps. During his time at Saracens, Billy Vunipola won 4 Premiership titles. In 2019, he helped his team win the European Champions Cup, scoring a try in the final.
As mentioned above, Billy Vunipola attended Harrow School in London, which is an independent school for boys. Its tuition fees account for £41,775, which makes it the 5th most expensive school in the Headmasters' and Headmistresses' Conference.
Hopefully, the study experience of professional rugby players will give you inspiration for great academic achievements!