The Israel Folau saga continues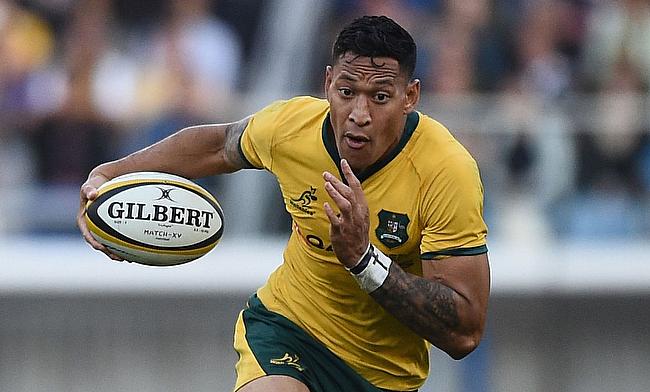 ©TRU
Rugby Australia has terminated Israel Folau's contract after comments he made on social media striking out at the gay community bets.co.za reports.
Folau came under fire after he took to social media and said that "hell awaits" all gay people. An outburst that has provoked outrage from all quarters. The thirty-year-old full-back was sacked back in April; however, he requested a hearing before a three-person panel to discuss the incident. The results were such that his termination was upheld as they found that he had committed a "High-Level Breach" of the RA player's code of conduct. Folau, who had a contract that was due to last until 2022, now has just seventy-two hours to decide whether he wants to appeal that decision.
If he chooses to go ahead with an appeal, he would have a new hearing with a new three-person panel but based upon the same evidence. He also has the option to appeal to Australia's Supreme Court, though it is not certain what his prospects of winning on an appeal would be.
Folau had made a post on his Instagram banner that read "Drunks, homosexuals, adulterers, liars, fornicators, thieves, atheists and idolators - Hell awaits you." after having made similar posts last year and said he was deeply saddened by RA's decision. He said "It has been a privilege and an honour to represent Australia and my home state of New South Wales, playing the game I love, As Australians, we are born with certain rights, including the right to freedom of religion and the right to freedom of expression. The Christian faith has always been a part of my life, and I believe it is my duty as a Christian to share God's word. Upholding my religious beliefs should not prevent my ability to work or play for my club and country."
RA chief executive Raelene Castle said "This outcome is a painful situation for the game," said Castle. Rugby Australia did not choose to be in the situation, but Rugby Australia's position remains that Israel, through his actions, left us with no choice but to pursue the course of action resulting in today's outcome. Folau was expected to play at this year's World Cup in Japan, but Cheika has said he is unlikely to be selected for Australia again. This issue has created an unwanted distraction in an important year for the sport and for the Wallabies team, but our clear message for all rugby fans is that we need to stand by our values and the qualities of inclusion, passion, integrity, discipline, respect and teamwork."
In addition to rugby union, Folau has also spent some time playing both rugby league and Australian rules football. Though the NRL has already ruled out the possibility of him returning to rugby league. In addition, he has lost sponsorship deals with both sportswear brand Asics and car manufacturer Land Rover, how had given Folau the use of a vehicle, which they now have taken back.