Talking Rugby Union Supporting Rugby Talent on and off the pitch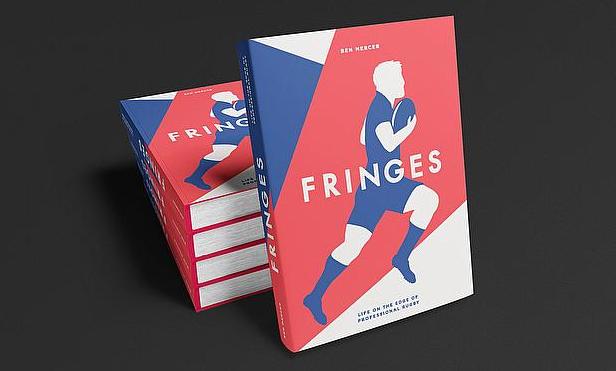 ©Ben Mercer/Fringes
The Six Nations takes all the rugby headlines this time of the year, however rugby operates on multiple levels and the team at Talking Rugby Union have quickly established themselves as a trusted and independent voice in rugby.
Some of today's biggest names regularly write columns providing insight that's relevant and engaging. A number of rugby journalists have contributed at the start of their careers moving on to leading roles in the Irish rugby media, the BBC and Sky. Some have taken their experiences and created their own specialisations. Take a detailed look at some of those who have shared their stories, Click here for TRU Team.
Players about to retire or recently retired have always provided that other side of rugby and we have been thrilled to have supported many initiatives to improve the transition from pro rugby.
Two important specialisations have emerged over the past 7 years; University Rugby and National League Rugby in both England and Scotland - often providing introductions to some of the game's breakthrough stars.
Now with offices in Lancashire and Manchester, TalkingRugbyUnion continues to deliver rugby news.
Ben Mercer, who has played rugby in UK, Australia and France and a regular contributor in the site has partnered with TRU to give a signed copy of his book Fringes: Life on the Edge of Professional Rugby where he discusses why forging a career in rugby isn't as straightforward as it may seem – reflecting on his own experiences.
"Really pleased to pair up with TRU to give away a signed copy of Fringes," he told.
"The guys were the first to believe in me as a writer - I had needed convincing to share something as small as a LinkedIn post.
"Max Ashcroft saw it and offered me the chance to do some blogging for them. Just over a year later I'd written and published a book. I'm really grateful to them for the opportunity in the first place".
Talking to TRU's Chris Heal he told us; "We constantly try to deliver rugby news above and beyond what so-called traditional rugby media is able to. Working with Ben Mercer illustrated to us talent on and off the field; we believe his first publication will lead to further work and we all wish him well"
You can purchase a copy of Fringes: Life on the Edge of Professional Rugby by following this link here.