Quick Guide to the Six Nations Championship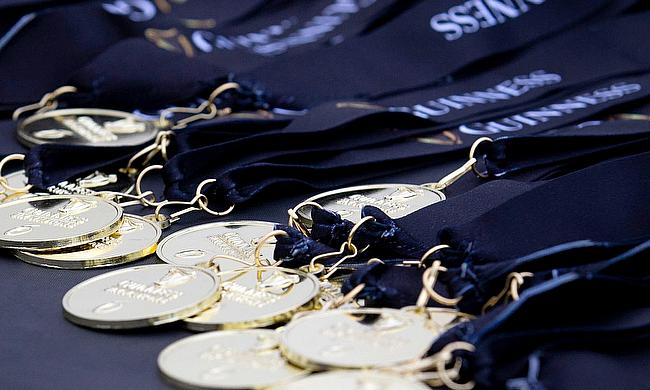 ©Guiness
The Six Nations Championship, or also known as the Guinness Six Nations, is an annual rugby league competition between six nations.
It is the successor to the Home Nations Championship and the Five Nations Championship. The format and name that we are familiar with today was created with the addition of Italy in 2000.
This rugby league and the sport has a massive influence on people in every corner of the world. The players act as role models for the younger generations, but there is one rather surprising area where this sport has massive influence – the online casino industry. This sport and the Six Nations Championship has served as an inspiration for many casino games. Slots and virtual sports games are the games that have themes based on this sport. If you are looking for some fun, the new casinos 2021 have all of these games listed. But remember, the idea is to entertain yourself and not take any big risks.
Since the Six Nations Championship is a rather popular rugby tournament, we decided to lay out some basic information which will help new fans of the sport get more familiar with it. Let's start.
Teams and Trophies
As the name of the tournament suggests, there are a total of 6 nations – England, France, Ireland, Italy, Scotland, and Wales. There are 3 main trophies here – The Championship Trophy, the Grand Slam, and the Triple Crown.
The Championship Trophy is given to the winner of the tournament, while the Triple Crown can only be won by the Home Nations (England, Ireland, Scotland, and Wales) when one nation wins all of the matches against the others. A Grand Slam is given to the team that wins all of its matches.
There are 6 more rivalry trophies under the umbrella of the Six Nations Championship. The Calcutta Cup is won by the winner between England and Scotland, the Millenium Trophy is won by the winner between England and Ireland, and the Centenary Quaich is won by the winner between Ireland and Scotland.
Elsewhere, the Giuseppe Garibaldi Trophy is earned by the winner of France-Italy, the Auld Alliance Trophy is earned by the winner of France-Scotland, and the Doddie Weir Cup is earned by the winner of Wales-Scotland.
Most Decorated Team
The nations that have won the highest number of titles are England and Wales. Both of these teams are tied in the first place with 39 titles each. The current holders are England; they won the 2020 trophy. It is interesting to mention that this there's also a women's tournament that goes by the name Women's Home Nations. It was inaugurated in the 1996 season.
Venues
There are a total of 6 venues - Twickenham Stadium (London, England), Stade de France (Saint-Denis, France), Principality Stadium (Cardiff, Wales), Stadio Olimpico (Rome, Italy), Murrayfield Stadium (Edinburgh, Scotland), and Aviva Stadium (Dublin, Ireland).