Exciting moments unfold in week four of the Rugby World Cup 2023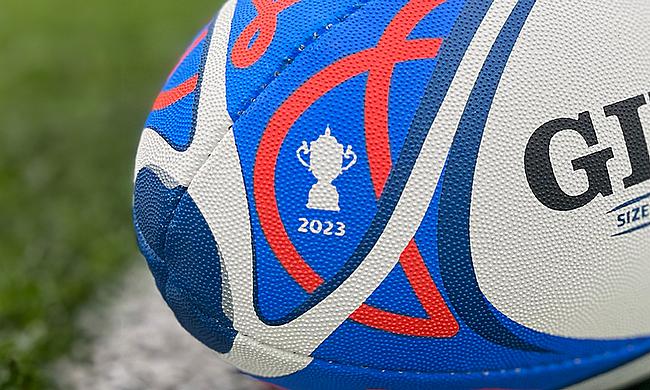 ©TRU
The 2023 Rugby World Cup continues to dazzle rugby enthusiasts around the globe as it progresses through its fourth week in France.
From unexpected plays to dominant victories, this tournament has offered a treasure trove of memorable moments. In this article, we delve into seven standout occurrences that have left rugby fans buzzing with excitement.
Unlikely Assist by a Prop
In a match between South Africa and Tonga in Marseille, an unconventional assist captured the attention of rugby aficionados worldwide. Vincent Koch, a Springboks prop, found himself in an unexpected situation when a pass came his way. Instead of using his hands, he instinctively pulled them back, causing the ball to strike his shoulder. Much to Tonga's dismay, the ball ricocheted behind their defense, allowing Canan Moodie to casually scoop it up and score.
This unpredictable play, coupled with the anticipation of Rugby World Cup odds, helped the Springboks secure a 49-18 victory, leaving fans wondering if their luck would persist in the latter stages of the tournament.
Eddie Jones Faces Jeers as Australia Ends on a High
Australia, a team accustomed to lofty standards, had a challenging campaign by their historical measures. However, they managed to salvage their hopes of reaching the quarter-finals by securing a full five points against Portugal.
While head coach Eddie Jones reiterated his commitment to Australia amid rumors of a return to Japan, his appearance on the big screen during the victory was met with a chorus of jeers and boos. Jones has been cast as the "pantomime villain" throughout the World Cup, and this win might be his last chance to redeem himself, as a single point by Fiji in their final pool game could eliminate the Wallabies from contention.

Scotland's Record Win Against Romania
Scotland displayed their dominance against Romania, recording their third-largest margin of victory in history. In a stunning performance, they scored 12 tries, routing Romania 84-0. This achievement came tantalizingly close to their biggest World Cup win, just five points shy of their victory over Ivory Coast in 1995. Darcy Graham stole the limelight with a hat-trick in the first half and an additional try in the second, inching closer to Scotland's all-time leading scorer, Stuart Hogg.
This convincing win sets up a quarter-final showdown with Pool B rivals Ireland, where a win could see Scotland through if they also deny Ireland a bonus point.
Romania's Scoring Drought Continues
While Scotland celebrated their record-breaking win, Romania's struggles continued as they endured a barren run in terms of scoring. Their last points were recorded early in their World Cup opener against Ireland, with Gabriel Rupanu crossing the line in the first two minutes and a 21st-minute penalty. However, since then, they have failed to put any more points on the board.
This dry spell included a devastating 82-8 defeat to holders South Africa and their loss to Scotland. Romania will be hoping to end this scoring drought in their final pool match against Tonga.
Argentina and Japan Set for Thrilling Finale
Pool D has set the stage for a thrilling showdown between Argentina and Japan. The Pumas secured a comprehensive victory against Chile, setting up a winner-takes-all match with Japan to progress alongside group winners England. Japan's victory over Samoa allowed them to advance during their week off.
The match between Argentina and Chile marked the first-ever encounter between two South American teams at a Rugby World Cup, making it a historic event for both sides. Despite Chile's winless run, they put up a valiant effort, but Argentina prevailed with an 8-try, 59-5 win.
New Zealand's Ruthless Statement
New Zealand made a resounding statement with their ruthless performance against Italy in Lyon. In a must-win game to avoid a shocking elimination, the All Blacks displayed their class with a dominant 96-17 victory. They secured a bonus point by scoring four tries within the first 22 minutes, and at halftime, they held a commanding 49-3 lead. This emphatic win was a stark contrast to Italy's coach Kieran Crowley's pre-match statement about other teams catching up to the three-time champions.
The victory marks New Zealand's biggest win at a World Cup since their 108-13 triumph over Portugal in 2007, solidifying their position as strong contenders for the quarter-finals.
Uruguay Denies Namibia a Historic Win
Uruguay secured their first win of the tournament against Namibia in a thrilling encounter. Namibia had a dream start, leading 14-0 after two early tries by Gerswin Mouton and JC Greyling, along with points from Tiaan Swanepoel's boot. However, Uruguay mounted a remarkable comeback in the second half, winning 36-26.
The match took a dramatic turn with prop Des Sethie's red card, extinguishing any hopes of Namibia's first-ever World Cup victory. Namibia's center, Alcino Izaacs, expressed his disappointment, emphasizing that this was the game they had invested everything in. Despite the loss, Namibia's spirited effort left fans appreciating their determination.
In conclusion, the fourth week of the 2023 Rugby World Cup showcased thrilling moments that will be etched in the memories of rugby enthusiasts. As the tournament progresses, the excitement and anticipation continue to grow, with fans eagerly awaiting more unexpected twists and outstanding performances.