England - Six Nations Preview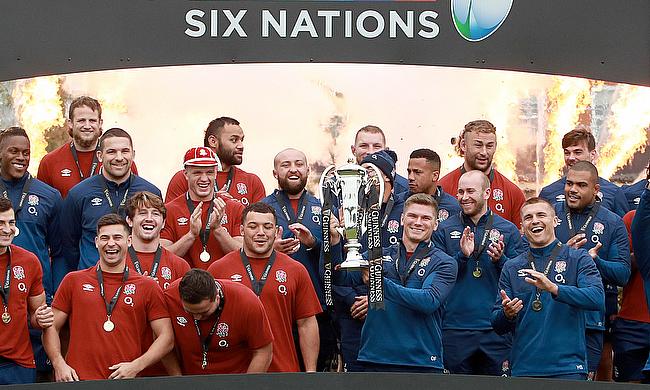 ©TRU
Barely four months since England won the 2020 Six Nations trophy, the 2021 tournament is due to begin.
England won the title in October as Ireland fell to a 35-27 defeat to France in Paris, meaning Eddie Jones' side narrowly won the tournament on points. With only a few months passed we shouldn't expect a dramatically different result in this year's competition, and that's why England are 5/4 favourites to repeat their success. English players have excelled this season in the Guinness PRO14 so it should benefit the national team and make it worth taking advantage of new bookmaker account offers to back the team.
Form
England's form is superb so they should feel confident ahead of the tournament. Eddie Jones' side are unbeaten in almost a year with their last defeat coming at the hands of France on 2nd February 2020 is last year's Six Nations. Since the 24-17 loss, England have won eight in a row with their latest win a 22-19 victory against France in the Autumn Nations Cup.
The England coach has every reason to feel confident heading into this year's event given the talent pool available to him and the form of the side. England's biggest threat is Ireland and Andy Farrell's men have had their squad depleted through injuries and poor form from key players. Ireland was unable to put up a serious challenge to a dominant England side during their last meet up on 21st November, where a couple of tries from Jonny May led to a comfortable 18-7 victory for the Whites. Given the excellent form of the English players and the national team as a whole, it is difficult to see any outcome other than history repeating itself with Eddie Jones' men retaining the prestigious Six Nations.
Players
There's no doubt that England have a tremendous squad of talented players to pick from, but some of the main contenders for starting positions are not getting much game time at club level. This would usually cause concern about the preparation and fitness levels in the squad for such a high profile event as the Six Nations, but Saracens Boss Mark McCall has re-assured England fans that his players are being trained individually to ensure they'll be in peak condition for the opening match against Scotland.
One Saracens player who will be in the England side and is not being rested at club level is the imperious Billy Vunipola. McCall described his number 8 as 'a little different' and that he gets a lot out of playing in his justification for his inclusion in the squad where other England internationals have been rested. Born in Australia to Tongan parents, Vunipola has become a mainstay in the England XV and one of the most influential in the success of the side. With explosive strength and elite ball handling, Vunipola is a world class number 8 who can change the course of a game almost single-handedly.
As well as Vunipola remaining healthy, the fate of the English team could well come down to how their captain and talisman Owen Farrell performs. The fly half is one of the first names on the team sheet and his leadership, as well as his technical ability, will ensure England are kept motivated on retaining their Six Nations title. Farrell has been in supreme form this year and New Zealand legend Dan Carter believes that England are a different team when the 29-year-old Saracens star in on the field. Farrell was the only England player in the Top 10 points scorers in last year's Six Nations, so ensuring Farrell is fit and focussed will be Eddie Jones' number one priority.