What is it like to be a top rugby player during Christmas?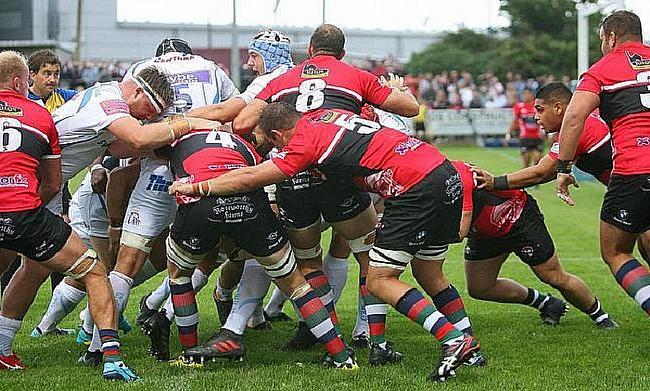 ©Brian Tempset
The fixture calendar has been kind to rugby this year as Christmas falls in midweek.
Often Christmas is very disruptive to both professional teams and to the families of the players and staff who are working while everyone else is celebrating together.
The worst year I have been involved in was when we had a Cornish Pirates-Plymouth Albion derby game on Boxing Day and before playing Bristol in Cornwall on New Year's Day. This entailed getting up from the dinner table at about 5pm on Christmas Day and driving back to Penzance in order to be on the bus with the rest of the team the following morning.
New Year's Eve was particularly dry as my housemates went to bed, leaving me to ring in the New Year alone, watching fireworks explode on the television rather than at Mousehole around the corner from Newlyn.
We then celebrated a famous victory over Bristol as the only people in the pub in Penzance, everyone else nursing their hangovers at home. That was a particularly grim one to be fair!

Being a professional athlete around Christmas time is extremely bizarre as your sense of dislocation from society is heightened by the fact that work shuts down and people get either out or in to celebrate with their nearest and dearest.
In the meantime, you're outside, in the freezing cold, hitting tackle bags and preparing to entertain the masses at packed stadiums full of festive cheer.
You may have to leave your family behind to catch a bus to your away game, spending Christmas Day with your teammates in a hotel somewhere, keeping up with the goings on at home over FaceTime.
I'm from a medical family and so understand that there are other people working during this period too. My parents would negotiate on call shifts year to year, rarely able to completely relax during this time either.
New Year, in particular, sees a rise in activity for the emergency services and one year I became a festive statistic after being jovially pushed at a club Christmas party, slipping on the icy pavement and getting my eyebrow glued together at A&E. It wasn't my finest hour for sure!
Most clubs are understanding during this period and try to organise training around the big days. If you train Christmas Eve, you'll try to get everything done as early as possible, potentially starting earlier and thrashing out your sessions before hopping in the car and going back to wherever your family are based.
In the professional era, players and staff are rarely from the area so even your English players might have some considerable ground to cover.
The spirit of Christmas is strong in rugby as foreign players often band together, unable to go all the way to wherever they hail from, forming new bonds with teammates and their families over a big, shared festive meal.
Teams will also ring in the period with their own Christmas party, inviting partners if they want to keep a bit of a lid on things. Secret Santa presents tend to be in jokes, referencing shared history or sore points of the recipient, typically causing hilarity in the squad as things are unwrapped with excitement and trepidation.
Conditioners try and keep a bit of normality going and if your match falls on Boxing Day, you won't be able to indulge in the full Christmas dinner, probably leaving the stuffing and mince pies until after the match.
I suspect that this year there will be a few more glasses of mulled wine than usual, especially if charitable directors of rugby give the guys the Wednesday off!
New Year's Eve will probably be a quiet one for rugby players this year as it falls on a Monday night. Directors of Rugby are far less charitable about New Year's Eve as it tends to be celebrated harder than Christmas by many; the players can probably expect to be in for a full Tuesday programme this year.
Our league in France took the whole festive period off so we would have a bit of a mini preseason, followed by a couple of weeks at home with our families before reconvening for another block of fitness focussed training in the New Year. That was great, being not dissimilar to some of the football leagues around Europe.
Sport is a traditional part of our festive entertainment in the UK and this doesn't look like changing any time soon. They get off a bit lightly this year but spare a thought for those poor athletes out toiling in the training field while you're gorging yourself on mince pies. Playing professional sport is a privilege in many ways but at this time of year, they probably envy everyone else!