The Games: History and Modern Times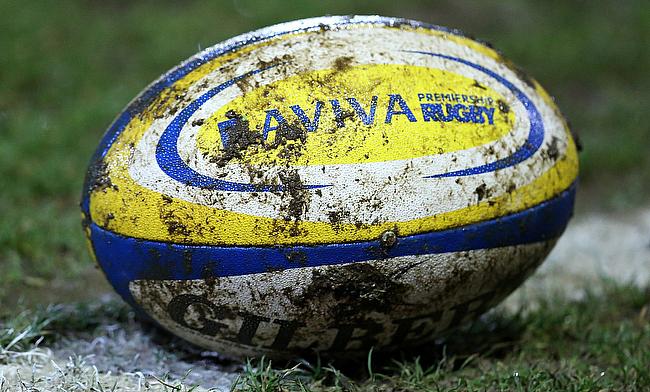 Are you suddenly bored at work? Want to take a short break for 5-10 minutes? Or, in the intervals between homework, there was an interval that you can't spend on something useful, but you don't want to burn it aimlessly either? Or maybe you decided to play something plain and funny with your child?
In all these cases, the arcade games presented in this material will help. The list includes both classic games and relatively new projects. We also tried to describe the games with very different styles and levels: from casual "office time killers" to hardcore platformers and sophisticated puzzles.
The best arcade games of all time
PAC-MAN. The cult arcade game from Namco, which became a hit with slot machines in the 80s, but has not lost its appeal in our time. The main character - Pac-Man, must eat all the dots (Pac-Dots) in the maze to go to the next level. At the same time, he needs to avoid meeting with ghosts (Pinky, Blinky, Inky, Clyde), touching which takes one life.
ZUMA. A renowned match-three game in which you have to destroy chains of colored balls. The problem is that the balls are constantly moving, and you need to destroy them before they reach the main point - the magic skull. Simple but addicting gameplay, several modes, funny design - all this made Zuma (its prototype is the console game Puzz Loop) one of the best arcade games of our time, with various variations for different platforms.
AGAR.IO. A multiplayer multiplatform arcade game available on mobile and PC. And in the latter case, you don't even need to download anything: Agar.io is launched right in the browser window. Players control multi-colored dots that eat other smaller dots. The one who turns out to be faster, more agile, and more massive than others will ascend to the top of the food chain.
SPACE INVADERS. Another classic on our list on PC straight from the slot machines of the 70s and 80s. The original Space Invaders appeared in 1978 by Japanese game designer Tomohiro Nishikado. Since then, the game has gone through many re-releases and received more than a dozen clones. Even today, there are many different versions of this exciting game for personal computers and mobile gadgets, differing from each other both in design and in some nuances of gameplay.
ARKANOID. The game that conquered the hearts of adults and children has a hundred different variations and feels comfortable on any gaming platform, be it a slot machine, home PC, or smartphone - all this is about Arkanoid. It first appeared in 1986, and from that moment on, the principle of its gameplay has remained unchanged - the player controls a horizontal platform, hitting a ball with it, which needs to destroy the blocks at the top of the screen.
All these arcades have long been included in some classics and are legendary. Each of them brought something new and unique to the genre, with which we fell in love. But if you want something more serious you should look for the no deposit bonus casino UK offers. Find your favourite games you can always play online.
New arcades
In addition to the old ones, it is worth paying attention to the classic arcades, which have already won the hearts of thousands of gamers.
Shank 2. The long-awaited sequel to the insanely popular 2D scroller about an assassin named Shank, who serves a mafia group, is ready to please its most vivid fans.
The main character again has to take up the old when the lives of his loved ones are in clear danger. And to protect them, he uses absolutely all means and weapons available to him! Shank 2, unlike the first original version, has a much better combat system in its arsenal, which brings it to the first positions in the list of toys of this genre.
LittleBigPlanet Karting. Try your hand at thrilling go-kart racing for the first time in LittleBigPlanet. Choose Sackgirl or Sackboy as your character and personalize his appearance. You can create your cars or even races with unique rules. Share all your ingenious ideas and suggestions to "drive" with the rest of your fellow racers via the PlayStation Network. You can participate in classic races. And you can do the Craftworld rescue or get up-to-date in battles on unique tracks. Be the first in LittleBigPlanet!

Limbo. Limbo is in black and white with a dark soundtrack. The player controls a character - a boy who has lost his sister. The main character wakes up in a hellish forest, surrounded by many dangers, and goes in search. On his way, there are dark souls, prehistoric spiders, and all kinds of trap traps.
The puzzle game consists of various challenges, followed by exciting pursuits. Frequent save points will allow you to pause. So that in a moment, you will again rush headlong in search of the girl.
Lost Orbit. The game is about the wreck of a spaceship with an astronaut in an unknown sector of the galaxy. Miraculously, the surviving pilot must return home, using the magnetic field of stars as an accelerator and collecting obtainium scattered here and there along the way, an energy crystal that prolongs the operation of life support systems.
On the way home, astronaut Harrison must escape unscathed from the multiple dangers of cold space and meet the inhabitants of an unknown civilization. And may providence accompany you.
Mark of the Ninja. Having played "Mark of the Ninja," you feel like a real ninja. Possessing such skills as agility, cunning, speed, the ability to appear out of nowhere, you can defeat your enemies. By applying a mark with a tattoo with a spell, all the senses are heightened. This advantage provides additional opportunities for resolving dangerous situations. What will be the ninja - an assassin or a shadow ghost, you decide. Regardless of the chosen technique, improve your skills, objects, and play in a new way every time. After passing the main block, a mode with an even last number of battles and opportunities will open - "New Game Plus."
All of those new items have picked up something from the classics and, of course, added their unique flavor. That is why you should pay attention to them.
Conclusion
The world of arcade games has always evolved. The genre is renowned among gamers: it is too understandable and ingenious at the same time. Games are addictive with their gameplay. You want to return to them and try your hand over and over again. And with the development of VR, arcade games will have even more advantages over other genres!