The Five Biggest Moments From the 2022 Six Nations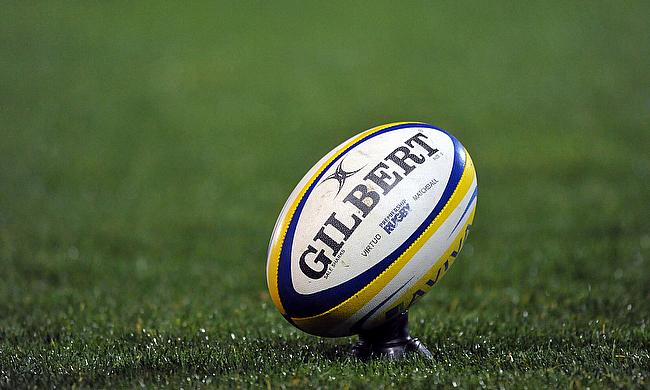 ©PA
The Six Nations rugby tournament was one full of magical moments - moments that will be remembered for some time to come - from Ireland's lineout problems to Ange Capuozzo's match winning step.
Rugby fans were thrilled to watch and bet on the action, at some of the very best gambling sites. If you're a fan of the gambling action, you can find some of the top online casinos at CasinoSource.
During this year's intense Six Nations tournament though, there were good times and bad, highs and lows. Here we look at the five biggest moments in the tournament.
Scotland v England - Round One: Cowan Dickie Flap
This was the defining moment of the first round loss that saw England go into the rest of the tournament on the back foot. Luke Cowan-Dickie did apologise after the match for deliberately hitting the ball into touch - a move that denied Darcy Graham his chance to gather and score. However, the yellow card and penalty try that was given to Scotland as a result gave them a lifeline - in a match in which they were behind. The 14-man England team then conceded the penalty which cost them the match.
France v Ireland - Round Two: Lineout Malfunction
This was a massive moment in this intense game! In the 67th minute of the game, Tadhg Beirne had just pulled off an insane left-footed 50:22. Ireland was behind by six points and had a well-needed lineout just 10 metres from the French line. However, they blew the opportunity. Iain Henderson was beaten by Francois Cros to the throw, giving France the chance to clear. This was a huge moment, given Ireland's choice to go for the points instead of going for another lineout in the 73rd minute of the game.
England v Ireland - Round Four: Charlie Ewels Red
This was always going to be a big decision in such a match. The whole of the Twickenham crowd booed the ref's decision to send off Charlie Ewels when England played Ireland in the fourth round.
However, that aside, the RFU has also reportedly backed the idea of reducing red card punishments to a replacement after 20 minutes… which will change the game for sure. If a major National Union can be persuaded to support a rule which will ultimately remove the incentive to tackle lower by its own team that is losing a game when down a man, then there could be reason to worry. Will this be a rule that's passed in the future? Who knows - but this is certainly an interesting and possibly historical moment.
Wales v Italy - Round Five: Capuozzo
This match was memorable for many reasons. Most notably, that series of moments that all combined to create, quite likely, the most memorable time in the entire tournament. Firstly, there was Ange Capuozzo's step, which made Kieran Hardy look amateur - which is, in itself, deserving of recognition.
However, there was then Michele Lamaro and Filippo Alongi's subtle blocking lines on Taulupe Faletau and Adam Beard, as well as Josh Adam's missed tackle. All of this opened up the space for one of the biggest breaks during the whole of this year's Six Nations tournament. This truly was a spellbinding and match winning performance that will go down in the memories of all involved.
France v England - Round Five: Gregory Alldritt
Gregory Alldritt has quite the reputation, for many reasons - and we've seen him produce sheer quality like this numerous times before, but rarely at such important times. In the 61st minute of the game, Ellis George was slow to set - and Alldritt saw his opportunity. He was hard enough to stop without giving space, but also incredibly fast and sharp. Against a disorganised line this proved too much and Alldritt's was a Grand-Slam winning contribution.
The beauty of rugby is that absolutely anything can happen. It's full of moments of magic followed by moments of complete madness. One single action can turn the whole game around - and everything you believed was going to happen suddenly seems impossible. The Six Nations exemplifies all of this, creating some beautiful moments that will never be forgotten by players, fans and bettors alike.