Reasons why everyone should play rugby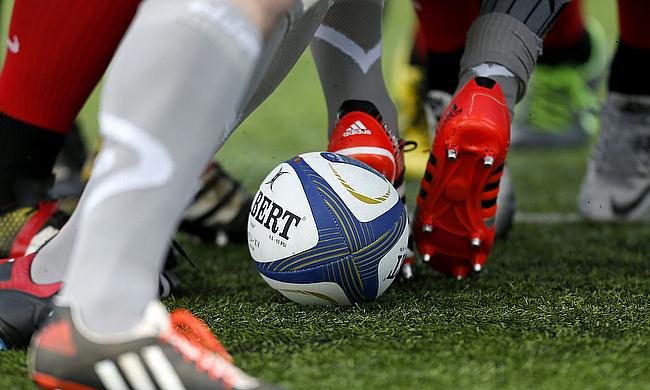 ©PA
For sports fans, we all know nothing is bigger than the excitement of a game of their favorite sport.
However, sports fans hardly watch the excitement unfurl at the field while themselves sitting idly. In order to make the process more engaging, you must put thrilling bets on your favorite player and team and on their winnings. Rugby is one of the most popular and spirited outdoor games and you must partake in the process, by both playing and betting on it. You can find out the most suitable site to bet from Meta.reviews by going through their reviews and suggestions.
Here at https://talkingrugbyunion.co.uk, we will give you a handful of reasons why you must play rugby-
If you are a sportsfan, you already know that for sports there is hardly a reason why you should enjoy watching or participating in a game. It all lies in the passion and the spirit of the game, the intrinsic love for it. If you are already a rugby fan, you know what you have signed up for. Rather than just watching, your own playing may keep you both fitter as well as increase your understanding of the game as a spectator, and also help in betting.
You do not need to have huge physical dimensions or great strength to be a rugby player. There is a different position for everyone with a different role. Your skills and speed in the course of the game along with your understanding and attitude of the game will decide where and how you will play at the ground.
Fellow-feelings and respect is a key part of every game and rugby is no exception. You will gradually find friends even out of your enemies and find yourself sharing beer or cider after a game or two. This is an important life lesson that all sports give. Inside the court, you are opponents, individuals or as teams but outside the court you are friends with healthy relationships.
Due to stereotypes of the society, women find very little room to participate in major sports though they are breaking these stereotypes everywhere. However, as for rugby, women can not only play it but women's rugby and its leagues are quite popular as well.
The rugby teams form such coherence and emotions in the players that they become so much more than just a team- almost like a family. They stand by each other during both wins and failures as pillars of support.
The training sessions of Rugby are very exhaustive and a fine device to keep one fit and healthy. They are designed to be the best workout, much better than any gym routine which would imbibe in you physical fitness, strength, stamina, as well as coordination.
It has been proven playing rugby does not only make you happy but can be an effective way to liberate your frustration by deviating your mood.
So, now that you know all about the benefits of playing rugby, what is keeping you here anymore? Go play, watch and bet!