Pro Tips and Tricks when Betting on Rugby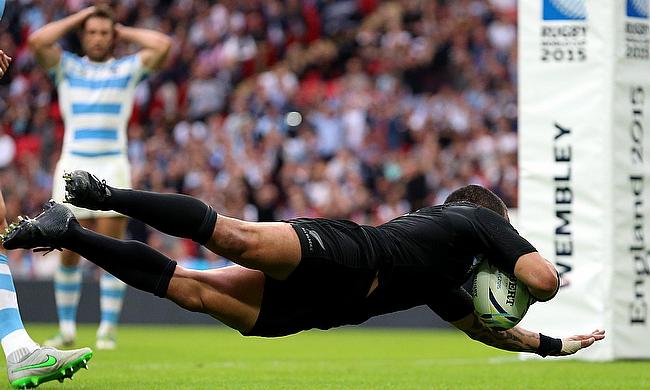 Online Rugby Betting Tips for Fans
Sports comes in many forms and rugby is the pursuit that is favoured by those of us who prefer to see fast, powerful, and brave action. However, if you are new to the sport, then it can help to learn a few tips and tricks for betting on rugby online. As a bonus tip for UK residents, there is also some insight on Mr Play Casino.
Betting Tips for Beginners
Before getting into the key rugby info, it is important to understand that betting comes with inherent risks. As such, it can be challenging to consistently succeed. Therefore, it is of fundamental importance to consider an array of factors:
Monetary limits: The UK Gambling Commission has worked to encourage online gambling operators to include tools for safer gambling. After registering with a site, please remember that you have the power to apply controls to your spending, betting, and losses;
Bonus terms: Although a bonus can appear appealing, you must check the terms to verify its potential. Some of the more obvious terms to check out would be the wagering requirements, betting odds, and minimum wager;
Risk management: You should always compare how much you can potentially win versus how you can lose. Odds are priced accurately by operators and get-rich-quick-schemes rarely work. Therefore, you should limit the size of the stake on riskier bets;
Set targets: Realistically, how much would you like to win with your deposit? You should always answer this question before betting. If it's double, then you should walk away once you win and wait for a future opportunity that has been planned and considered;
Never chase losses: Emotions and successful gambling do not go hand in hand. After a bad beat, the work response is to instantly reach for your betting app for the next wager. Instead, step back, relax, and take a break before coming back fresh.
Rugby and UK Betting
When betting on rugby markets online, it can pay dividends to your success rate if you remain fully updated on what is happening in the game. So, whether you prefer to focus on club rugby or international rugby, it makes sense to save a couple of bookmarks in your web browser that can help you check out the key results and data.
In the UK, it makes sense to maintain as wide a perspective as possible. Although international rugby receives the majority of viewers, the matches are much less frequent when compared to club competitions. While football has the Premier League, rugby has the Gallagher Premiership and includes teams such as Bath, Bristol, Exeter, Harlequins, Leicester, and Newcastle, among others.
Mr Play Casino UK
Mr Play Casino is one of the few online casinos that got licensed in the UK, as revealed by the aforementioned link. Like sports betting sites that serve the UK market, Mr Play Casino and other gaming sites are also expected to obtain licences with the UK Gambling Commission (UKGC). This is to ensure that Mr Play can deliver access to encrypted payments along with games that are regulated by a respectable authority such as UKGC.
Rugby Betting Markets
Now that the basics are in place, it is a great time to check out the core betting markets in rugby and see how they function and how they can be targeted. As with any sport, it can help to regularly consult rugby statistics for the latest data.
Handicap betting: In the Six Nations, you will encounter extremely short odds if you want to back England to beat Italy. However, you can boost the probability of this outcome by placing a handicap bet. Functionally, this entails the application of negative points against England to improve the odds. If England wins despite the handicap, then the return will be superior to a standard win;
Total points: Rugby has become more of a high-scoring affair in recent seasons and this has increased the potential of total points or over/under bets;
Half-time/full-time: As the name would indicate, this is a bet placed on the winner of the first half and the second half. Both outcomes are rolled into a single bet with higher odds versus a standard home win, draw, or away win. You can choose to back the same team in both halves or else any of the other combinations, which can also include draws;
Winning margins: This feels like a simplification of the handicap bet in that you select the winner as well as the number of points that the team shall win by. While you can bet in multipliers of 10 points, there are better odds for multiples of five points;
Half with the most tries: Forget about kicking – it's all about the tries with this betting market. Specifically, you need to correctly identify the half that will have the most tries. Of course, it can also be possible to back the draw, where both halves will have an equal number of tries;
Draw no bet: One of the safer markets is to back draw no bet, wherein you select the winner of the match and receive your stake back if the match ends as a draw. The drawback against a normal win is that the odds will be lower to reflect the protection that is provided if the match ends with a draw;
Score first/score last: It is quite self-explanatory to say that these markets enable you to try and predict the first team to score and the last team to score.
When you perform the necessary research and follow the strategic tips provided, it can strengthen your chance of success. There are no guarantees, of course, and you should always wager responsibly. There are numerous responsible gaming tools in the UK, and it will also be possible to apply a nationwide self-exclusion request if required.