A Beginner's Guide to Betting on Rugby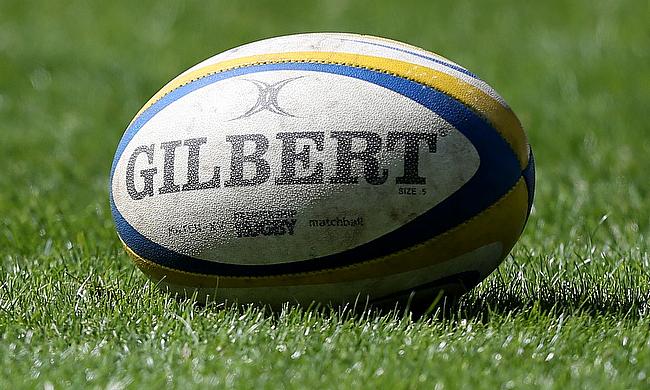 If you are looking to learn how to start betting on rugby, there are a few things you need to know first.
Sports betting is easy to grasp when you have some tips and pointers. Rugby has a lot of opportunities to make a lot of profits. But you have to get all the information and a reliable betting site like BetWorthy to get started. This guide is meant to help you get started on rugby betting.
See also: Everything About Sports Betting
Rugby League Vs. Rugby Union
Most rugby fans know that rugby was split into two codes of sport in the 19th century because of disagreements. Understanding the difference between rugby league and rugby union is very important because it gives you a chance to bet on games of your choice. They both have different rules which alter the nature of the games. That will have a significant impact on your bets, so that is why you need to differentiate the two before you start placing bets.
Rugby League
Rugby league games go for 80 minutes with two halves of 40 minutes. The line-ups consist of 13 players only. There are some similarities with the union games, like time, but the rules are slightly different. The aim is still to outscore your opponents with scoring, penalties, conversions, or one-point drop goals. The attacking side in rugby league can only be tackled six times before they turn over possession. The rules emphasize quick ball movements because both limits have limited time to keep possession. Most people enjoy these matches because they are free-flowing and fast-paced. Scoring tries and conversions are worth four points. Aside from these main differences, the basic rules of the games are the same.
Rugby Union
Rugby union games also last 80 minutes like the league games, and they also have 40 minutes halves. However, the line-ups in the union have 15 players. The players also have to try scoring against the opposition to win fixtures. There are conversions, penalties, and their drop goals are worth three points, not one like in league games. The team can also accumulate points by grounding the ball in one marked section to score a try worth five points. They can also earn two more points by kicking through the H-shaped posts. Rucks are formed when attackers fall on the ground, and mauls are formed when attackers remain on their feet after being tackled. Rucks and mauls do not exist in rugby league.
Rugby Betting Types
Once you have understood the two main codes in rugby games, the next thing is exploring betting options. If you want to put money down as soon as possible, you can use these tips to make the most profitable bets.
1X2 Betting
This betting is one of the simplest, especially for a beginner. It's simply laying an away win, home win, or a draw. It's the most popular among all the sports and very lucrative when you understand the game. 1 is the home win, X is a draw, and 2 is an away win. Draws are very rare both in union and league matches, which means X is the most profitable option among the three. So weigh your options carefully before you place a 1X2 betting.
Totals Betting
The rugby totals are also very straightforward. Sportsbooks will post number lines representing all the points they believe will be achieved in a specific game. You will then place wagers on whether the total points will fall under or over the line. It's one of the safest bets because the winning or losing of the teams will not affect your bet significantly. It's all about over or under what the bookmakers are predicting. Several factors contribute to how low or high the scoring will be, and that is all you need to focus on when placing a totals bet.
Asian Handicap Betting
Asian handicap betting also applies to all sports. It's evening out the playing field by giving the underdog team the advantage. Many bookmakers have handicap betting options you can explore before you place your bet. If there is an apparent skill disparity between the two rugby teams, handicap betting is the best option. However, this betting will need a little research and thought. The favored team will have negative points added to their odds. That means they will have to win by a lot more before they become the actual winners of a handicapped match. But it's one way to make a lot of profits on your bet.
Outright Betting
When beginners think about betting, outright results betting is what comes to mind. Most newbies stick to this betting until they fully understand rugby betting. As the name suggests, outright betting is placing wagers based on the results of the competition. It's putting a bet on who you think will win the title. Most people base their decision on the history of the team. So you can select one rugby team you feel will win the cup and place your money on them. But it can get complicated because predicting a whole gaming season can be challenging. But you can look at the favored teams and how much you stand to gain if you place your money on either of them. It's that easy. You can also bet on who will reach the quarter-finals or semi-finals.
Prop Betting
A proposition bet is where things get a little complicated. There are so many places you can put your money, so a lot of research is required. You can place your wager based on non-occurrence and occurrences during the rugby game. They are a bit different from general betting, which is mainly based on points. With prop bets, you can put money on who will score first, what time the first try will happen, and so forth. You will find these bets on different betting websites. They are very risky when you don't have enough information or if you are new to rugby. But rugby fanatics can make a lot of money using prop bets.
Conclusion
This is all you need to know before you get started on rugby betting. Like any other sport, it requires some background information about the game to help you make the best bets. You can bet on live match outcomes, season winners, or occurrences during the game. Start with the simple types of betting like totals betting and 1X2 betting and go on from there.