Spectacular Prizes On Offer At 2014 Bournemouth 7s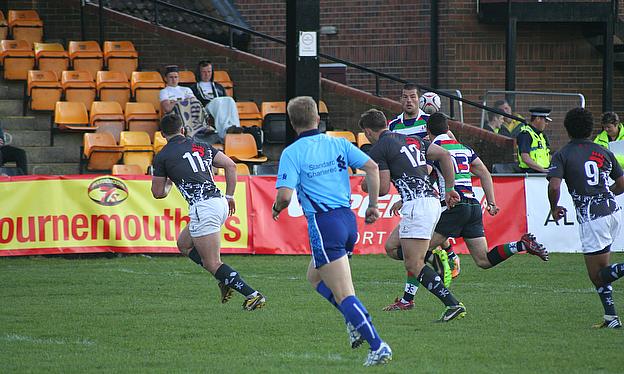 Red Panda 7s in action at the 2013 Bournemouth 7s
Red Panda 7s in action at the 2013 Bournemouth 7s
The 2014 Bournemouth 7s will be the seventh edition of the Festival and to mark this special anniversary, a spectacular prize is on offer which could be won by any team entering.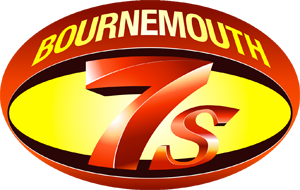 Six months away from this year's event getting underway, excitement is building and the competiton, open to all rugby, netball and dodgeball teams who enter, is to win seven prizes - ranging from a V.VIP Upgrade to free Viper 10 Tour Vests for the whole team.
The Bournemouth 7s is already the world's largest sport and music festival, attracting more than 20,000 people and 32 teams to Bournemouth Sports Club for an action-packed weekend of sport, music and entertainment.
The seventh festival this year takes place over the May Bank Holiday weekend on 23rd, 24th and 25th May and features some exciting new features.
The Viper 10 National Cup will see some of Europe's best touring rugby sevens teams competing for the title, the National Netball tournament is the largest netball competition in Europe and the prestigious Viper 10 Champagne Cup plays host to a number of Super League stars and England internationals.
Come the night, Bournemouth 7s' line-up of live bands and DJs combine to create a unique experience with fancy dress, inovative themed areas, and a wonderful festival atmosphere.
The renowned Carlsberg beer tent will again form the centrepiece of the festival while there are nine other arenas offering a range of entertainment from live bands to retro disco parties.
The successful launch of the dodgeball tournament in 2013 saw teams featuring Premiership footballers as well as ex-England rugby captain Lewis Moody and festival owners Diamond Sporting Group have been working hard to create another spectacle this year and an announcement will be made early in the New Year.
Many English and Welsh international rugby players will be attending the festival in the exclusive V.VIP Lounge. Located in a bespoke, pitch-side marquee overlooking the National Invitation Cup, guests will witness some of the best 7s teams in the world and the Alcatel One Touch VIP Lounge, alongside, will provide the perfect place for players to upgrade their festival weekend with a private bar, exclusive DJs and a 'cool party feel' arena.
If you want the ultimate festival experience, the B7s Kopparberg campsite holds 3,000 people and is just 30 metres from the Main Festival Arena. Campsite facilities include 24-hour security, catering and coffee units, hot 'Posh Wash' showers, toilets and an exclusive V.VIP Camping area with pre-erected camping options.
And for the first time ever, the 2014 Kopparberg Friday Night Party will be open to all players and is surely the best way to get your Bournemouth 7s Festival weekend started!
For more information, please visit www.bournemouth7s.com or call 01202 545 630